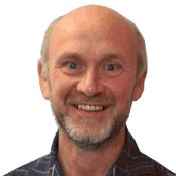 About me
Hi I'm Peter, I am a fully qualified Driving Standards Agency Approved Driving Instructor. I run driving courses for all (legal) ages, and will arrange intensive courses for those who need them. If you get in touch with me early enough I can arrange for a first driving lesson to take place on your 17th birthday.
Why Choose Me?
The majority of my pupils pass first time.
I am authorised to use the LDC system of accelerated learning that will save time in the car (and therefore money).
Approved by the DVSA. (Safe Driving for Life)
Registered Pass Plus Instructor
Full access to all test routes and also to the extended test routes used in Bolton and Wigan. I have attended and passed DVSA approved courses on Driving Test Standards for Examiners.
Pass Plus course available after you have passed your test, this course will get you extra experience and discounts on car insurance. There is no test or exam to pass, you just need to complete the required modules with me. Also available to pupils who pass with another instructor.
Motorway Lessons. For those who do not want to commit to the full six hour Pass Plus course I offer 2 or 3 hour motorway lessons for any qualified driver. The North West of England has a large motorway network with many complicated junctions. Learning to drive on motorways in the North West will help people cope with virtually all motorway types and junctions found in the UK
The majority of my pupils will do a Mock Driving Test which will simulate a real test for you and help you get used to test conditions.
Extended tests. I have significant experience in preparing drivers for extended tests, as well as a good knowledge of the local routes and the standards required by DVSA examiners.
I chose to work with LDC because everybody is different and the LD system allows for flexibility in lessons so that you learn to drive safely at a rate that suits you. I aim to make every lesson enjoyable and as productive as possible. The LD system just helps me to do this more effectively.
Lessons are always conducted in a calm, friendly and relaxed manner as I firmly believe in making pupils feel at ease during lessons.
Well I hope this gives you a brief Idea about me so please feel free to click here to "Contact me"